Bollywood comes to Istanbul !
Global energy leaders gather at Sabancı University IICEC
Hosted by Sabancı University IICEC, the leaders of the global energy scene discuss "Towards a New Global Energy Landscape : What Role for Turkey?"
President of the Republic Abdullah Gül: "Turkey's greatest contribution to the EU may be in the area of energy. We would like to see this issue handled with priority in EU chapters. EU remains strategically shortsighted in this matter."
The fourth Annual International Energy Forum of the Sabancı University Istanbul International Center for Energy and Climate began with the attendance of President of the Republic of Turkey, Abdullah Gül. Read More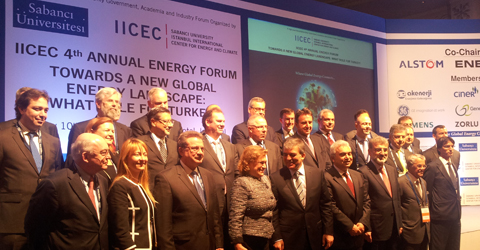 ***********************************************************************************************
Check out Schedule! For April 2013
Starting from October 2012,our native speaker students in English, Azerbaijani, Urdu, and Russian languages will answer your calls on specific days of week between specific time intervals through our new Skype account: sabanci.iro
So that you and your families will be able to make live conversations to remove any curiosities you or they might have on the academics or campus life at Sabancı University or student life in Turkey. You can add us to your Skype contact list right now! Or you can also easily access to our Skype account by the blue "Call Me"button from any page under the icon of Skype on our pages with just one click!
What you should do is just getting a Skype account and by sitting back comfortably in your chair and talk with our native speaker students of SU. If you do not have a Skype account yet or need for help, you can easily have knowledge from the links below:


************************************************************************************************